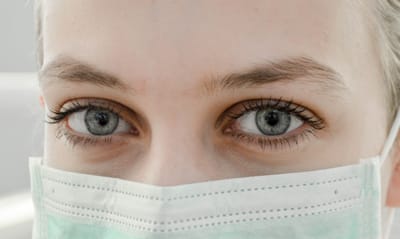 We are open and following all governmental guidelines for operating safely. We are fortunate to operate in a setting that, by the very nature of the salon suite concept, limits the number of clients present at any one time.

Please note that we are open BY APPOINTMENT ONLY. Please disregard hours listed anywhere other than our booking page and understand that at this time we are not keeping our doors open all day nor accepting walk-ins.

Moving forward, please expect the following changes in our practice designed to keep you safe and healthy:

1. Hand hygiene will be encouraged upon salon entry and exit. If you are wearing gloves you will be asked to remove them and wash your hands.
2. All surfaces, door handles, furniture, and equipment will be cleaned thoroughly between each client visit.
3. Providers will wear a mask at all times and gloves only when it is appropriate to do so.
4. Clients will be expected to wear a mask at any time they are in the common areas of the building as well as in the suite unless contraindicated for a particular procedure. Masks will not be provided- please bring your own. If you arrive without a mask you may be asked to reschedule.
5. Appointment times will be spaced to avoid overlap.
6. Unless the client is a minor or otherwise requires supervision for safety, only one individual will be allowed in the treatment area at one time. Visitors will be asked to either wait in the lobby or their vehicle.
7. Text on arrival is available for clients who wish to wait outside until their provider is ready. Let us know you've arrived by texting
(615) 332-5221.
8. Late cancellation penalties will be waived for illness-related rescheduling needs. Please do not come to the salon if you have any symptoms of illness or if you've had known contact with someone who is ill.
9. Front-line personnel will receive 10% off all products and services for the remainder of 2020. To receive this benefit please be prepared to show your work identification on first visit.